Mash Up (Detective Qigiq Book One)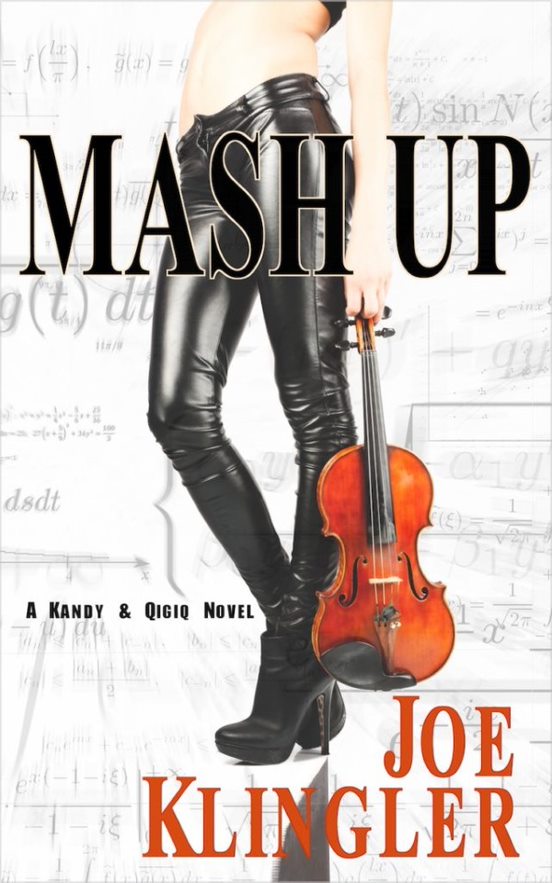 Disturbed by the death of a suspect in a recent case he feels was the result of his own failure to unravel a high-tech crime; Qigiq, a Fairbanks detective, motorcyclist and knife-thrower, heads south to partner with the energetic, action-loving, Kandy Dreeson, of the San Francisco Police Department to be schooled on all things digital.
But when Robina, a violinist from a local college, arrives at the police station with body parts in an Amazon box screaming about her missing roommate, Kandy and Qigiq are soon drowning in a torrent of cyber-clues from YouTube videos to disappearing music files while dodging threats to their lives. With each bit they decipher they grow ever closer to the dangerous forces that would trade money for murder, and secrecy for seduction.
High-speed chase suspenseful, exploding with power-struggle intrigue, and awash in Silicon Valley "innovation," this cyber mystery novel hits all the marks. Mash Up captures the enchantment of the Internet Age, and the deadly power of a file copy.
"Klingler is skilled at writing action scenes. He puts the reader directly in the line of fire, and he doesn't let up…Anyone interested in thrillers or police procedurals will find much to appreciate in this newest Qigiq installment." — Foreword Clarion Reviews
"Klingler makes supreme use of his tech knowledge in a grisly mystery that strives to address the ethics of content ownership. His effortlessly clever prose makes the subject thoroughly entertaining…a thoughtful, well-constructed tale." — Kirkus Reviews
"Cleverly designed, Mash Up is the perfect detective read, as well as a classic addition to the noir genre." —San Francisco Book Review
Awards
Winner: Beverly Hills Book Awards—Best Thriller

Finalist: Next Generation Indie Book Awards—Second Novel

Paris Book Festival—Honorable Mention General Fiction

Finalist: Eric Hoffer Book Awards

Winner: National Indie Excellence Awards—Best Thriller
Purchase Mash Up: Detective Qigiq Book 1 on Amazon today.
Read about Detective Qigiq's second adventure in

Tune Up

.
Join Joe's Mailing List
Sign up for Joe's newsletter below for periodic updates, special offers and exclusive content.