Lock Up (Detective Qigiq Book Four)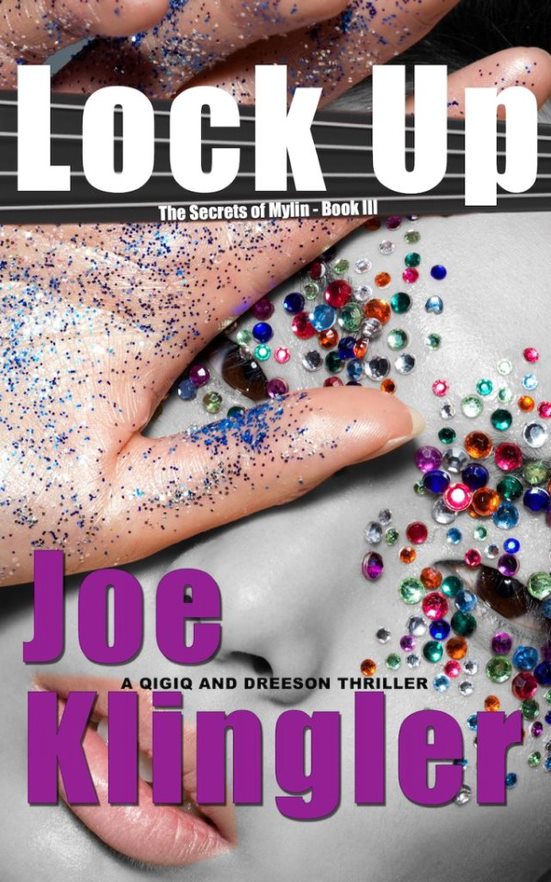 Twenty-year-old Mylin sits in a jail cell, dreaming of playing her viola again. With every breath, she relives the inferno that destroyed both her instrument and her life as she once knew it.
When Carr and Bain, FBI agents, offer to help her, she's tempted. But can she trust them? And how will the dragon eyes that are always watching her react?
A jailbreak gone wrong leads to suspense and danger as Detectives Qigiq and Dreeson accompany the FBI on an international escapade to Jeju Island. They must first find Mylin, and then follow the stolen artwork that they suspect is deeply connected to her family.
The search for Mylin involves drones, hidden cameras, secret codes, more than one high-speed chase, and a stakeout on a mountain. It leads Qigiq to an art gallery, a near-death experience at a concert, deeply buried secrets, and astonishing lies.
In the suspense-filled Lock Up, the new masterful Qigiq and Dreeson thriller by Joe Klingler, the detectives come to realize that nobody is ever really who they seem to be.
They again put their lives on a line that they dare not cross as they strive to protect Mylin. Will Mylin ever be free from the Dragon Eyes?
"Short, sharp sentences fill his prose with a bone-cracking snap." —Pacific Book Review
"Mr. Klingler's skill at creating 'real' people and 'real' dialogue and putting them in extraordinary situations is exceptional." — Amazon Reviewer
Join Joe's Mailing List
Sign up for Joe's newsletter below for periodic updates, special offers and exclusive content.