"
Wild ride and a very fun read!
"
- Amazon Review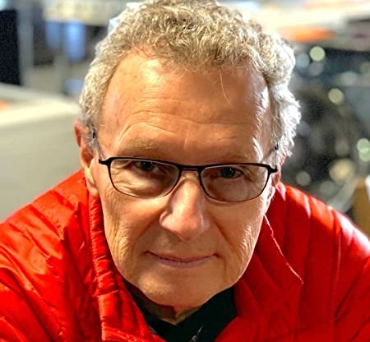 About Joe Klingler
Reading the sci-fi novel The God Machine as a kid planted the seed that led to six award-winning suspense thrillers. With a talent for developing engaging, realistic dialogue, strong characters and socially impactful plots, Joe delivers exciting writing that keeps readers on the edge of their seats well into the night.
Read More
Tune Up -
"The interaction between a homicide team, male and female, whom the reader can enjoy connecting with, brings humor, interest and continuity with each page."
Mash Up -
"I know I love a book when I intentionally slow my reading down, so the book doesn't have to end."
Burn Up -
"Never a dull moment with this book. It has more twists than a snake on a meth trip. I highly recommend reading it."
Lock Up -
"Mr. Klingler's skill at creating 'real' people and 'real' dialogue and putting them in extraordinary situations is exceptional. By now I've read all of his books that I am aware of and am anxiously waiting for the next one."
Missing Mona -
"I didn't expect to like this book as much as I did. Loved the conversations between Tommy and all the women in the story. I recommend this book to everyone."
RATS -
"Great techno thriller for a first time author. I felt the passion of the author through the characters regarding what humans do to humans. I enjoyed the book and wish it had more pages."
FLEE -
"Heir apparent to William Gibson. The world of conspiracies and alphabet agencies, of characters out on the skinny branches, doing what is right because it is right. Get this for a hot rising thriller."
Join Joe's Mailing List
Sign up for Joe's newsletter below for periodic updates, special offers and exclusive content.